Creekside Overlook
Creekside Overlook's unique creek setting is unrivaled: allowing you to sit in the hot-tub or glide in a swing as you hear and see Green Branch creek from the covered porch, or explore the nature trail that leads to our main trail and the creek.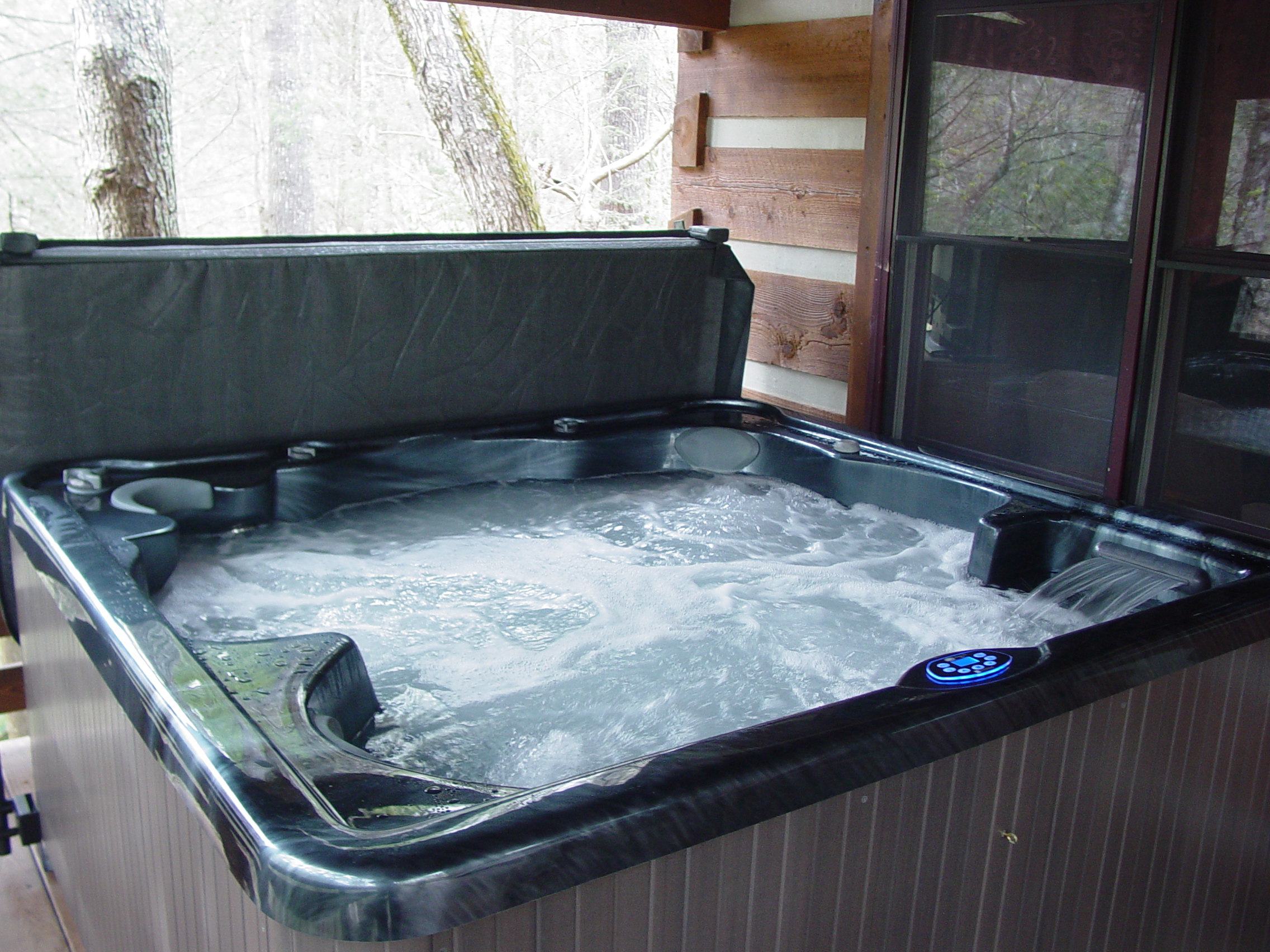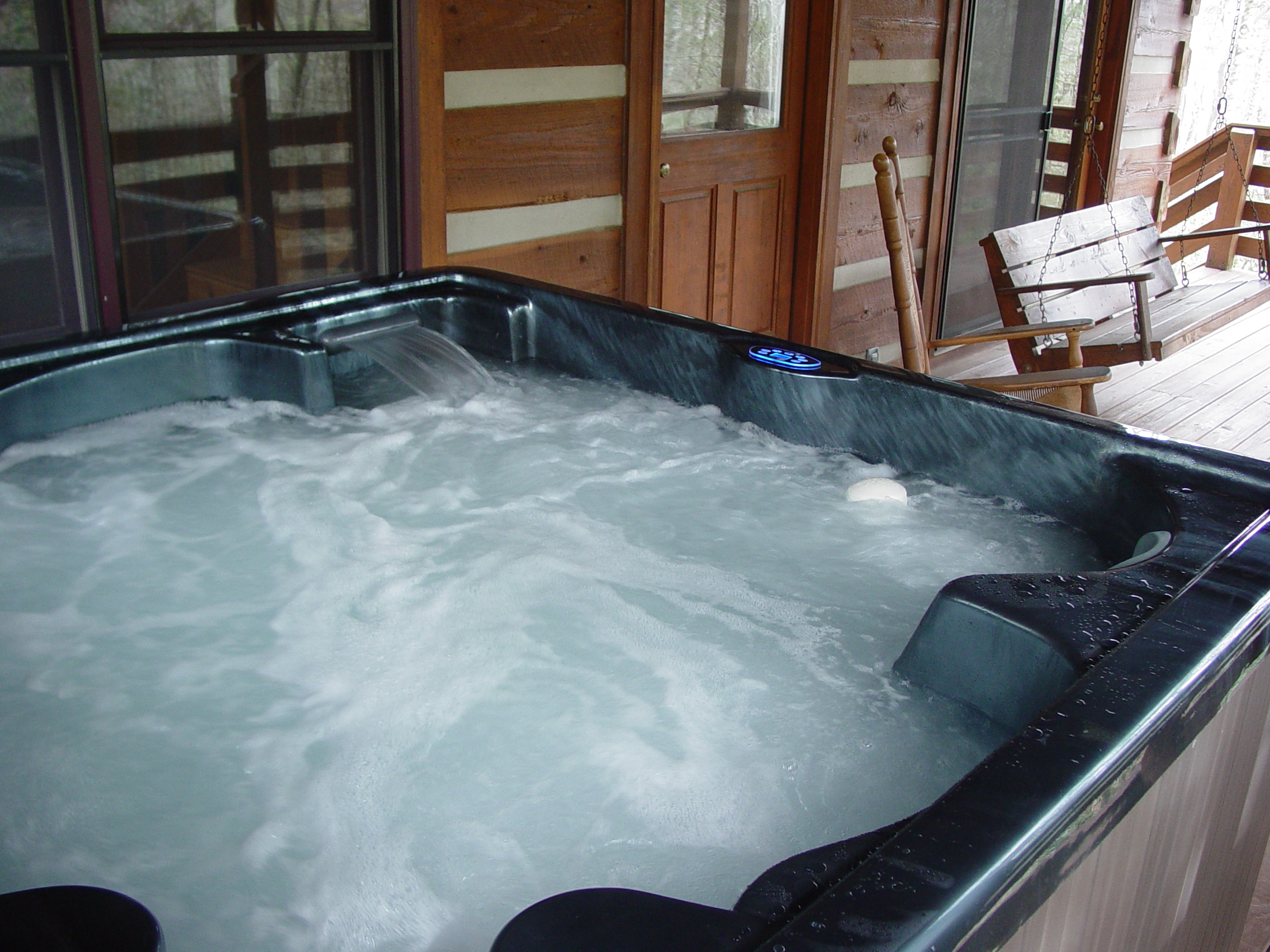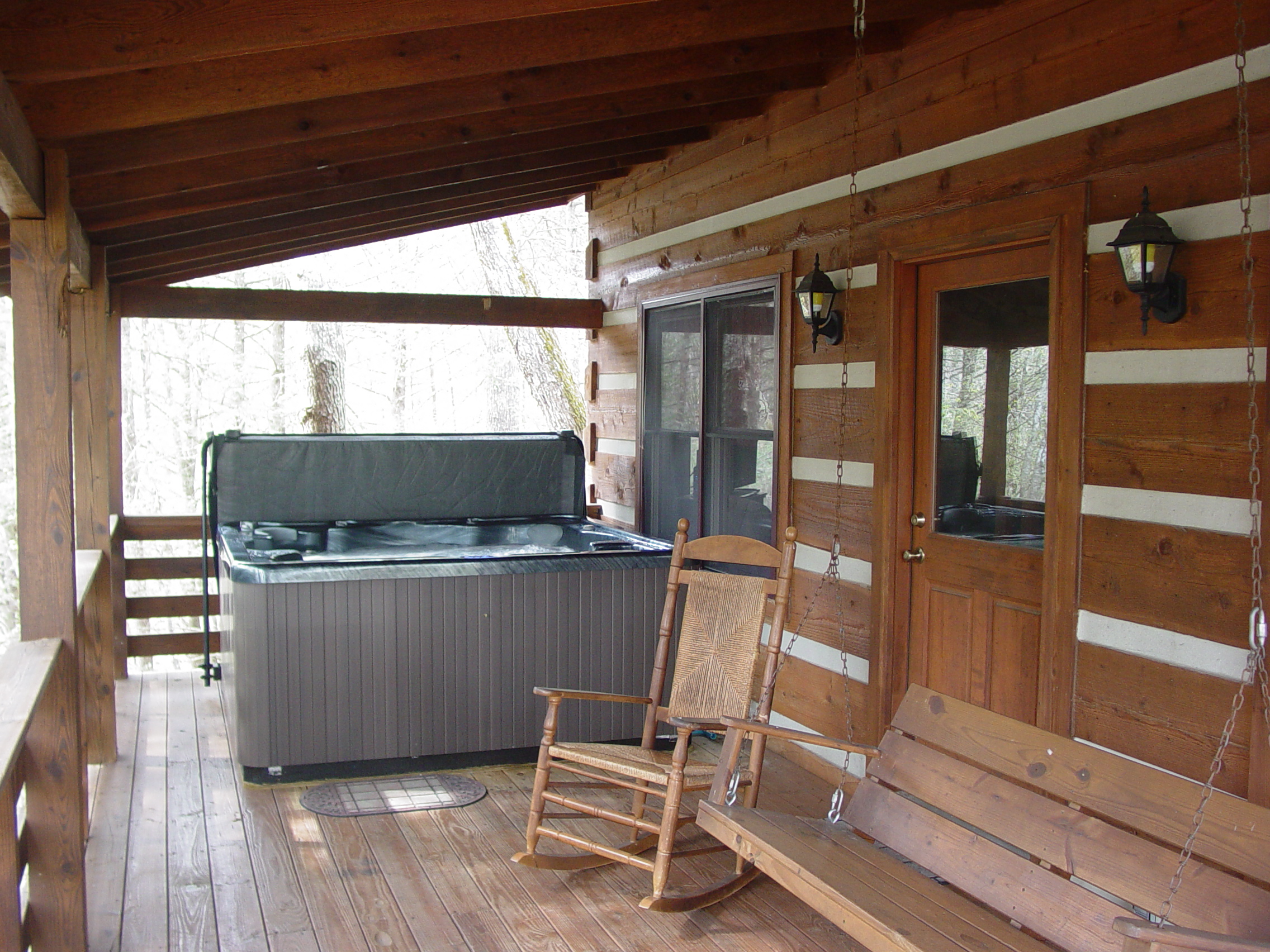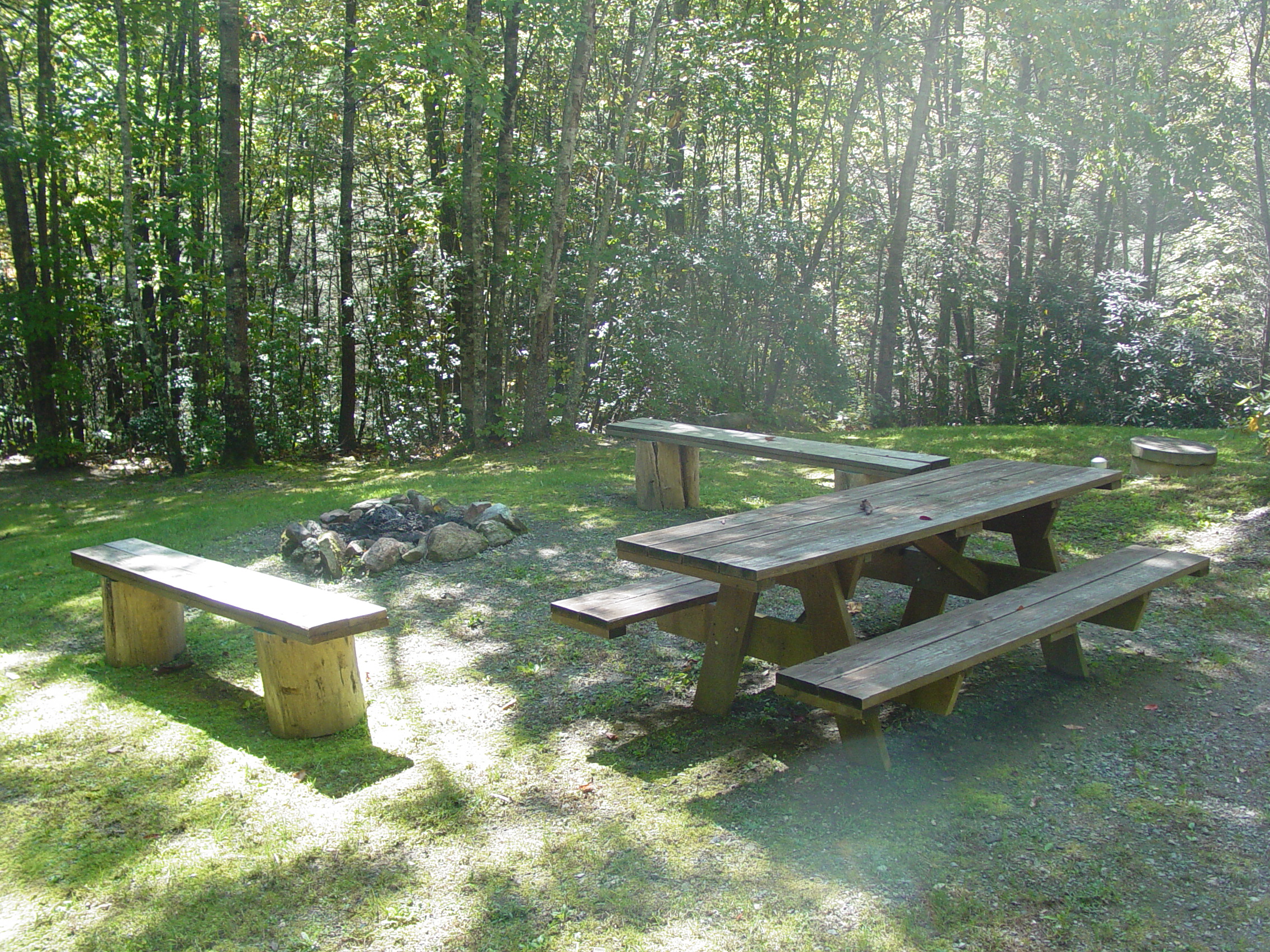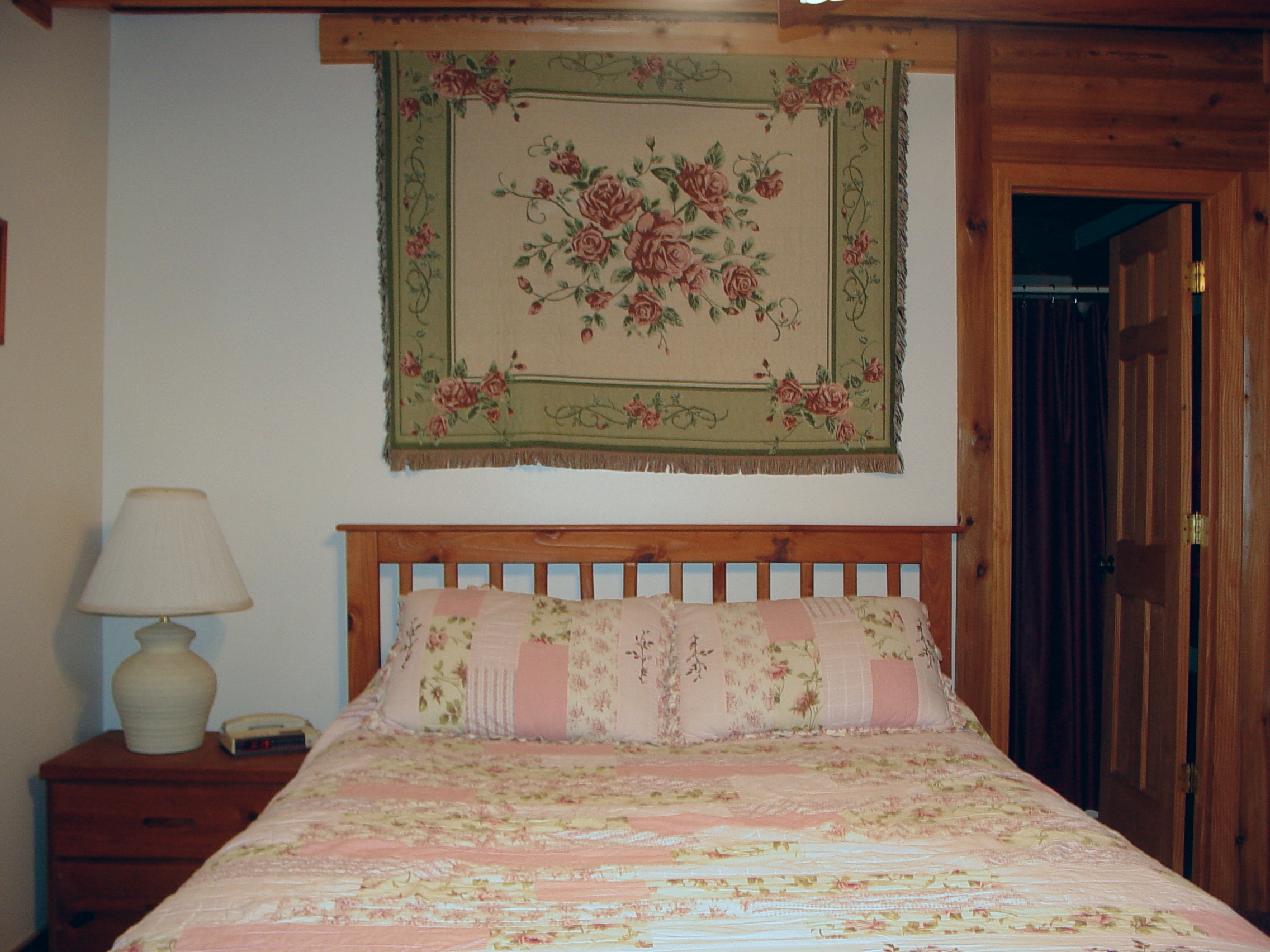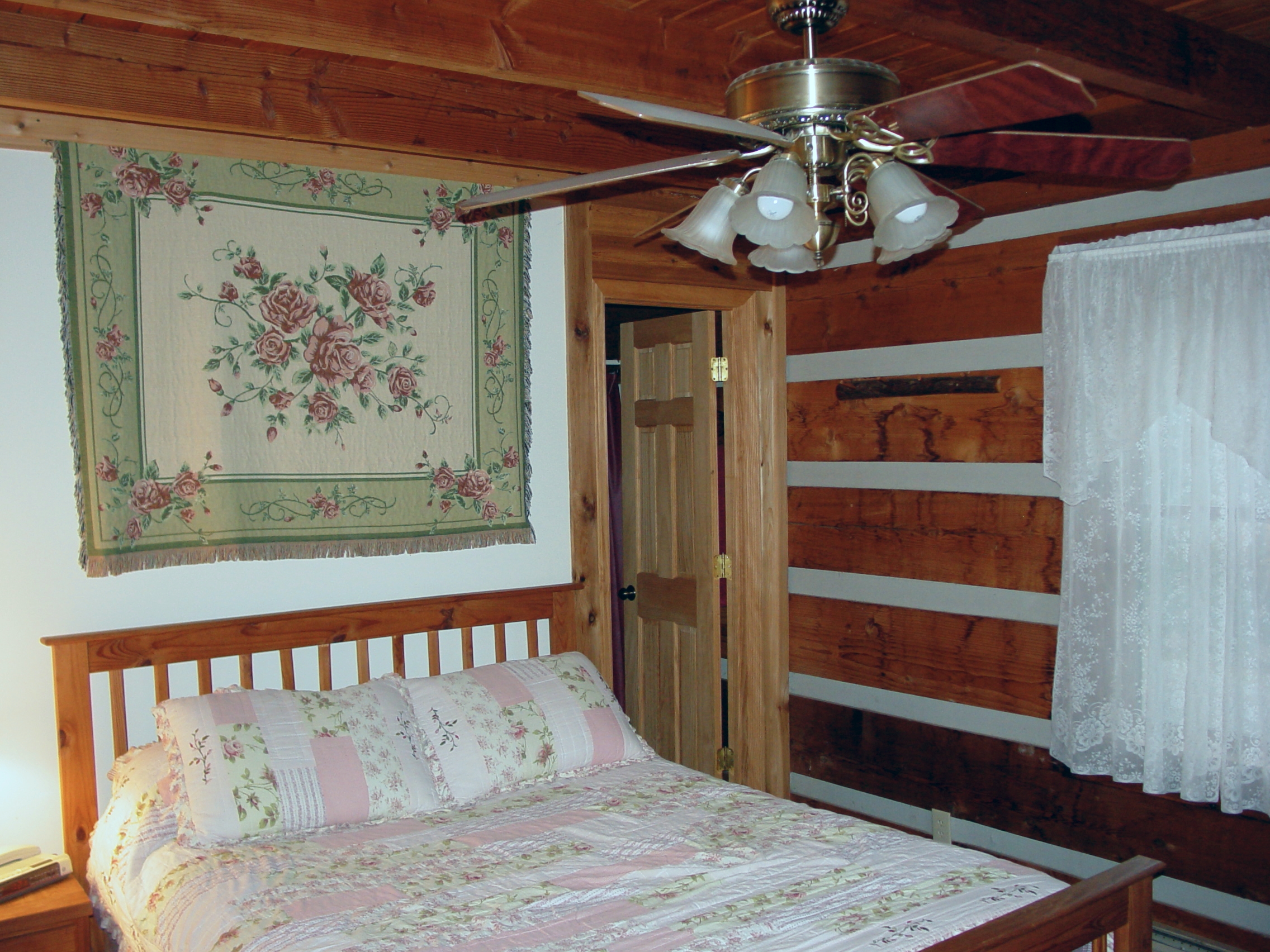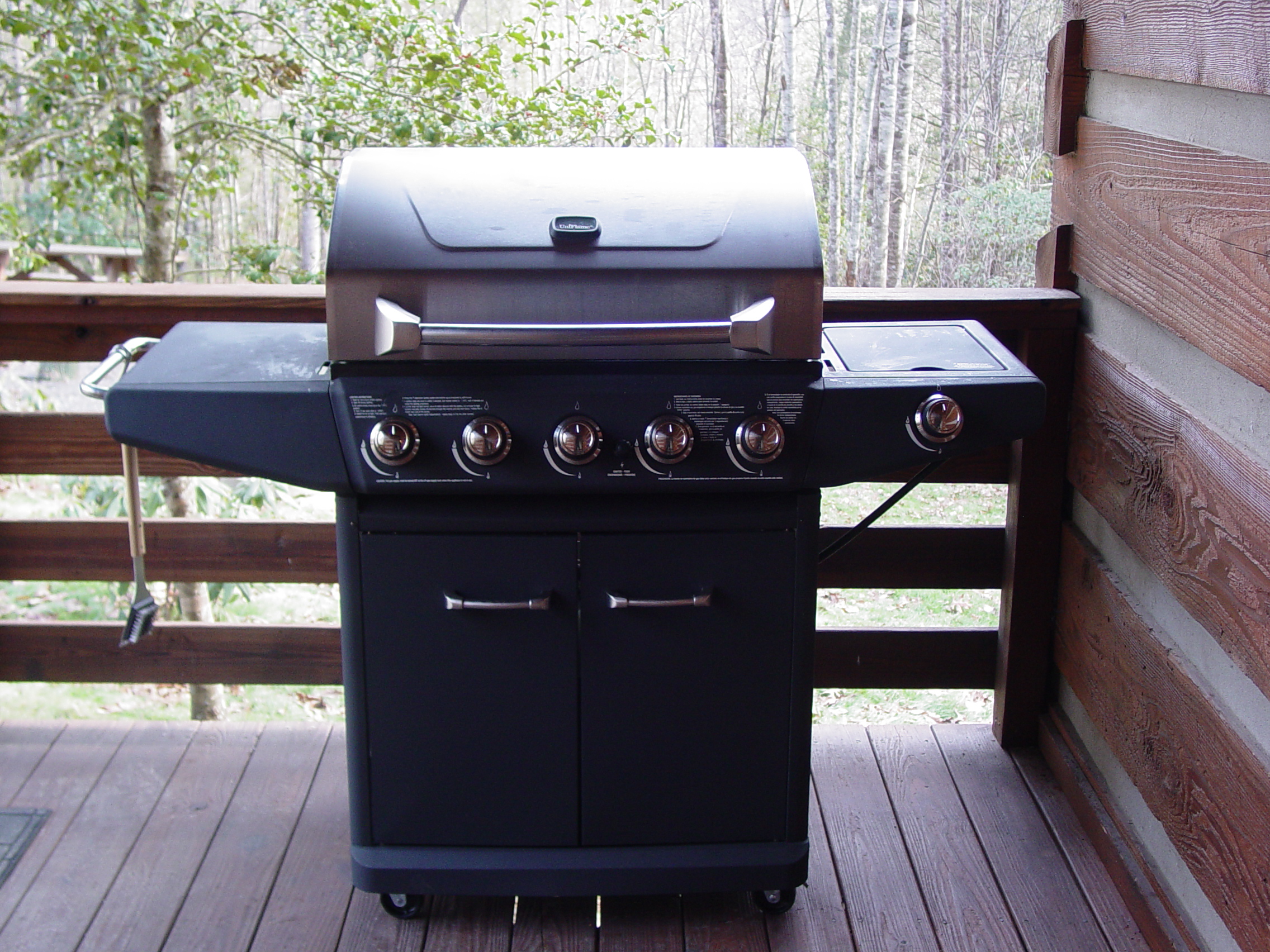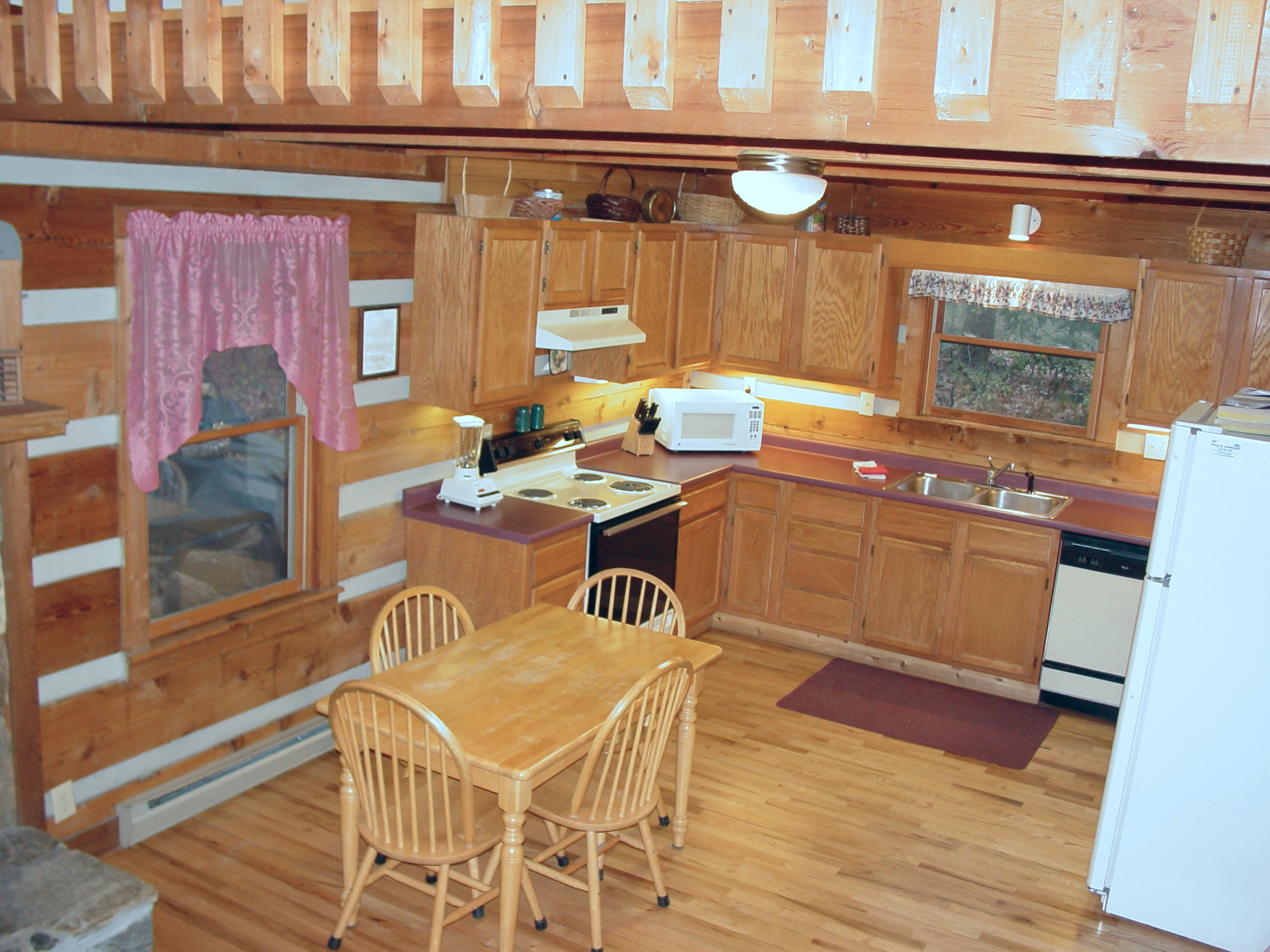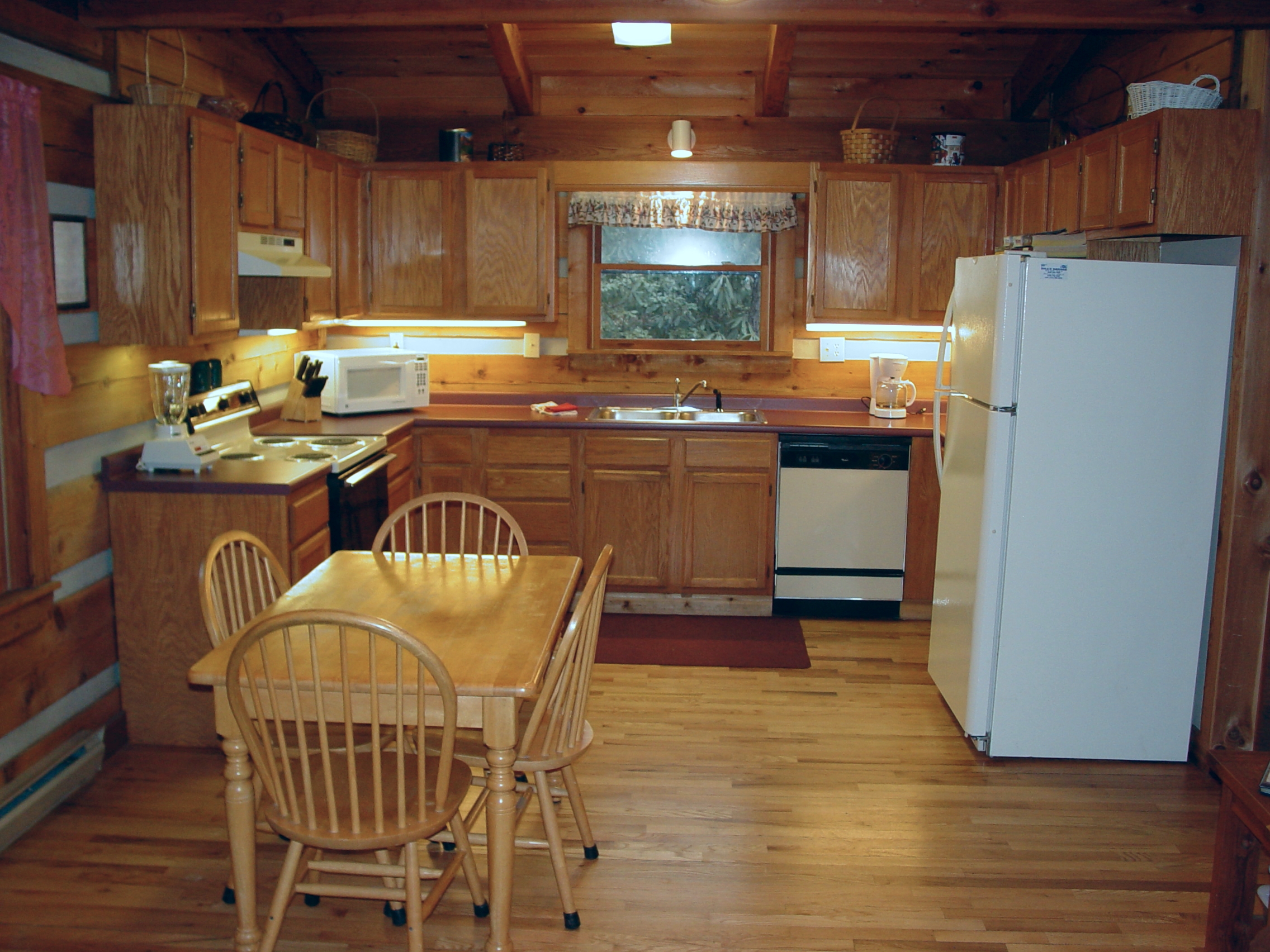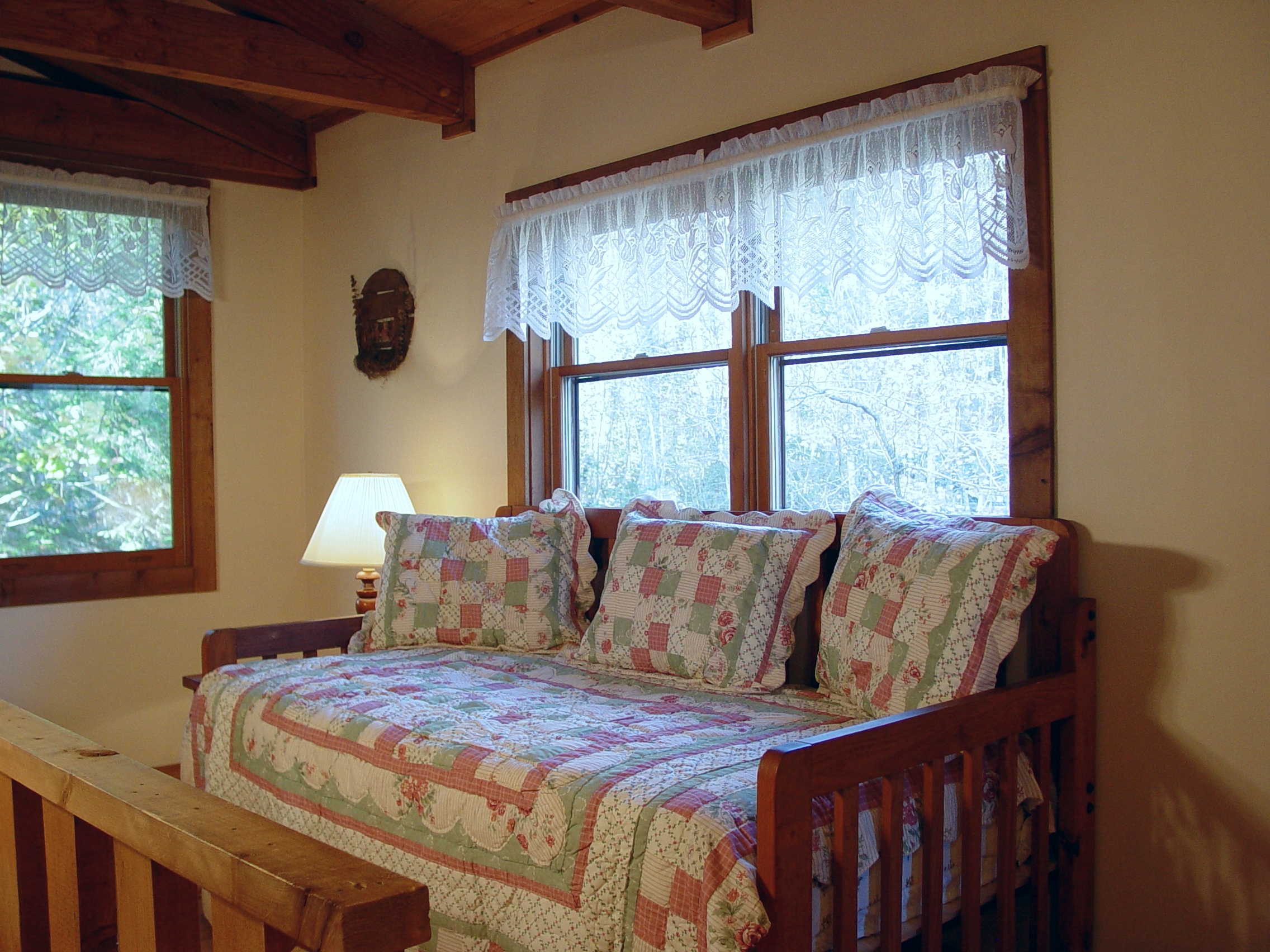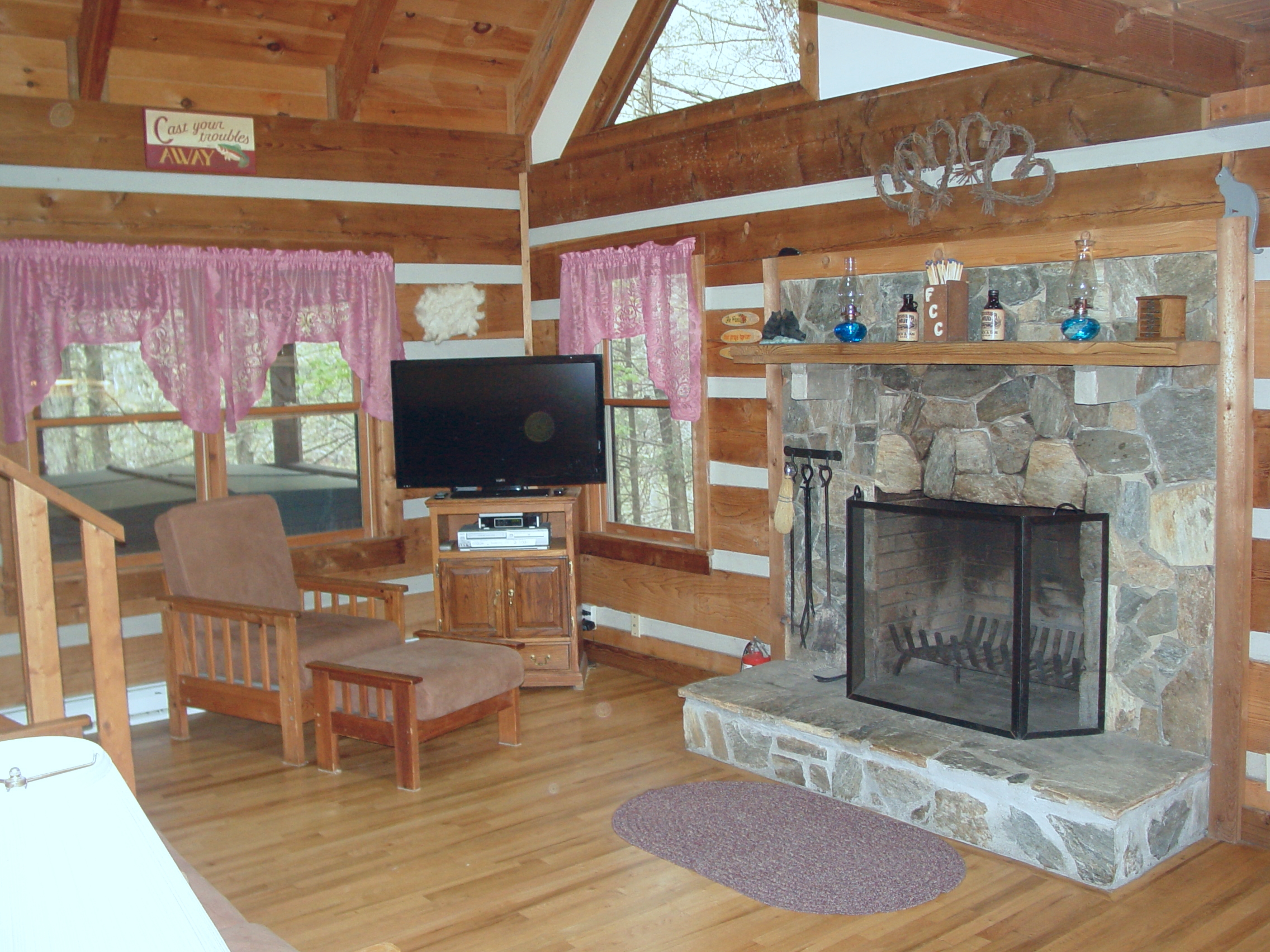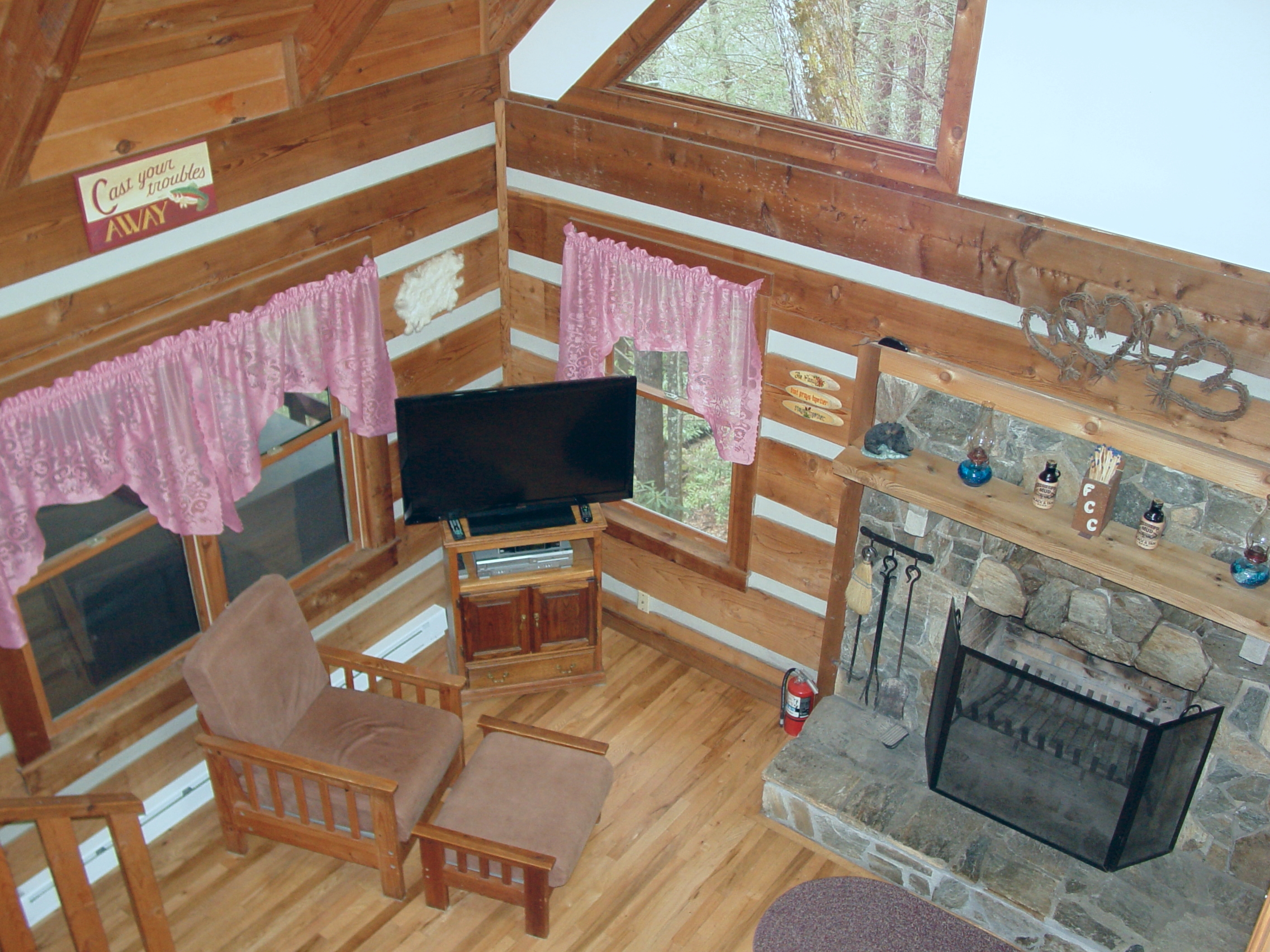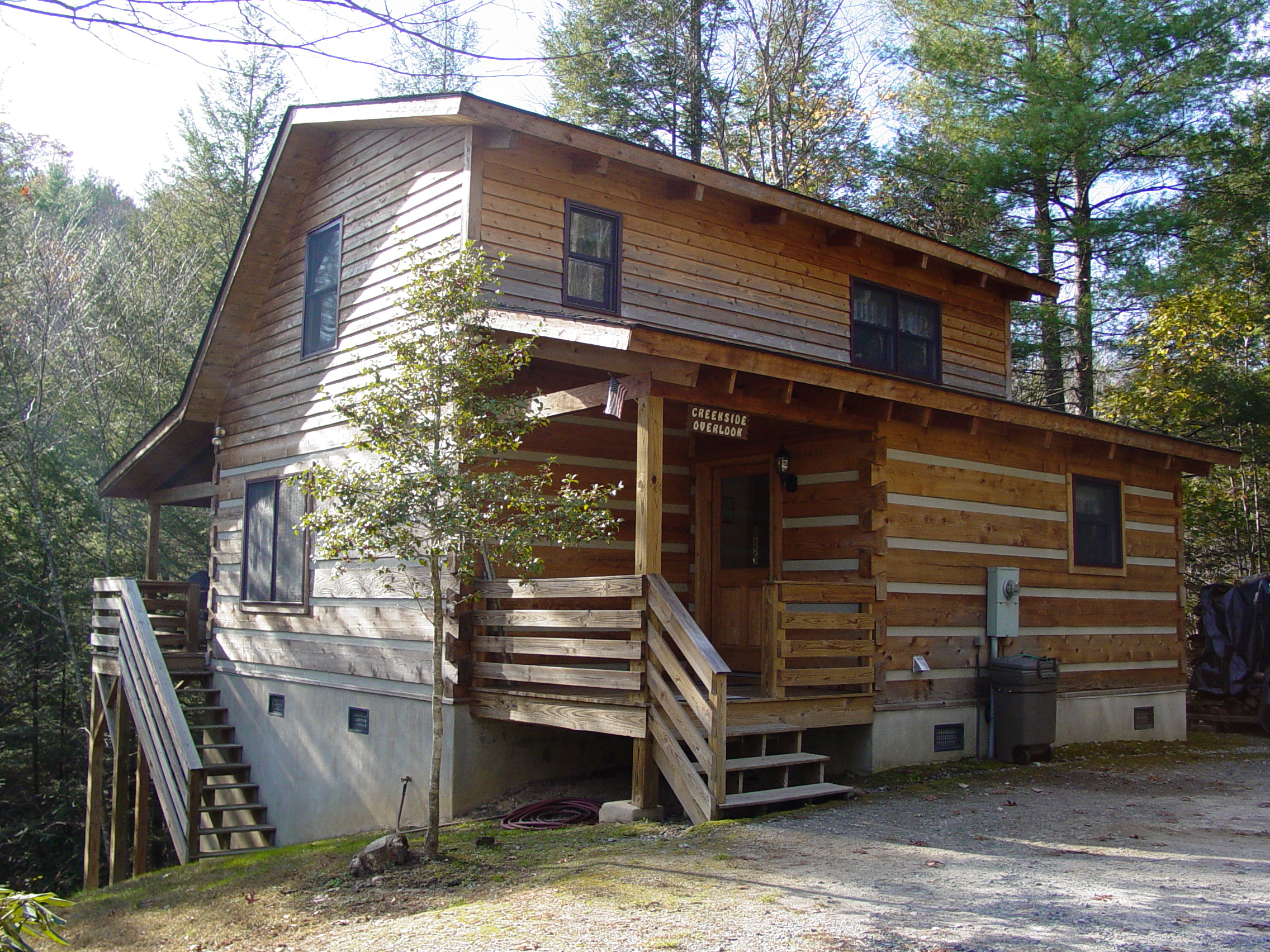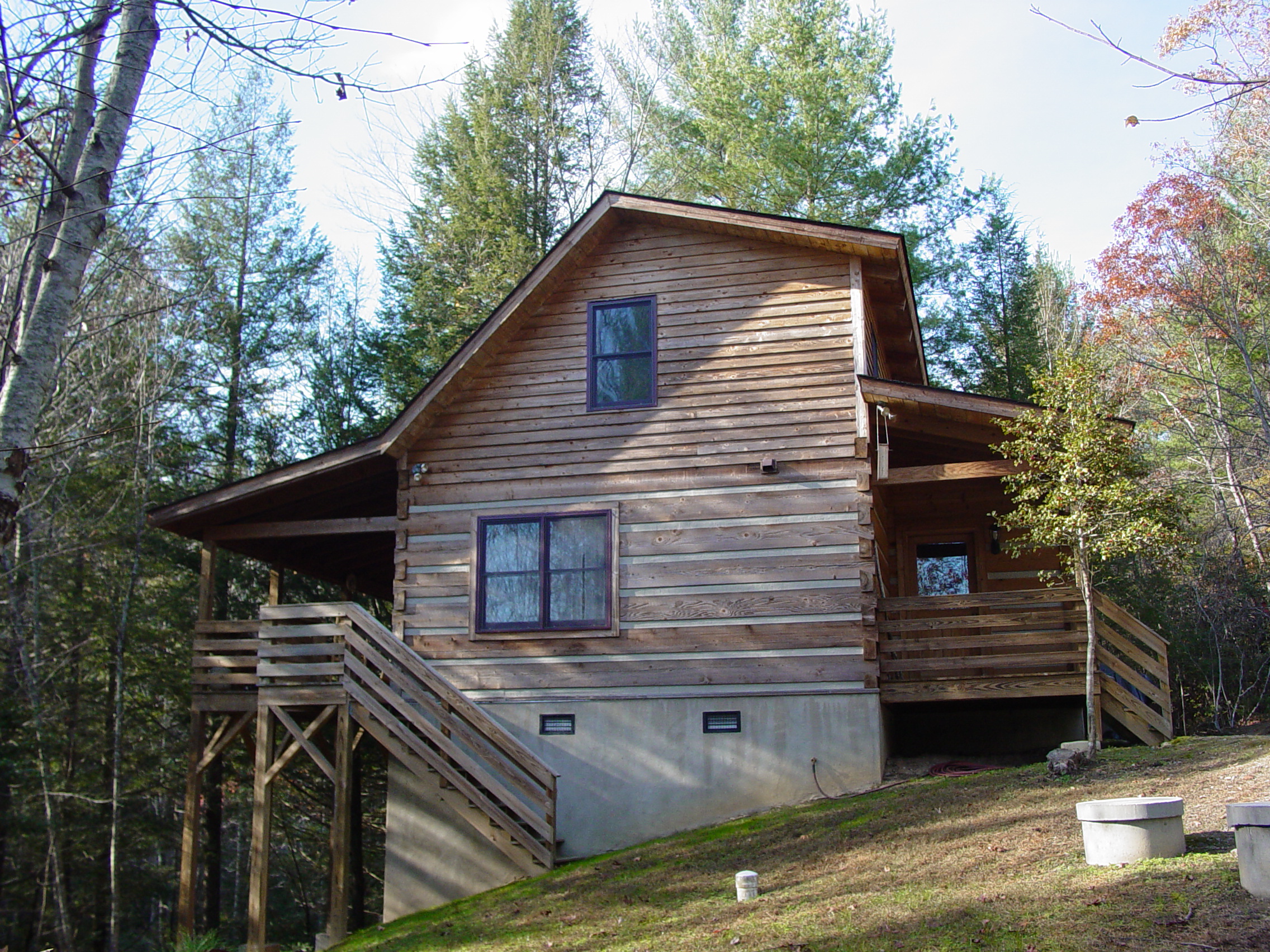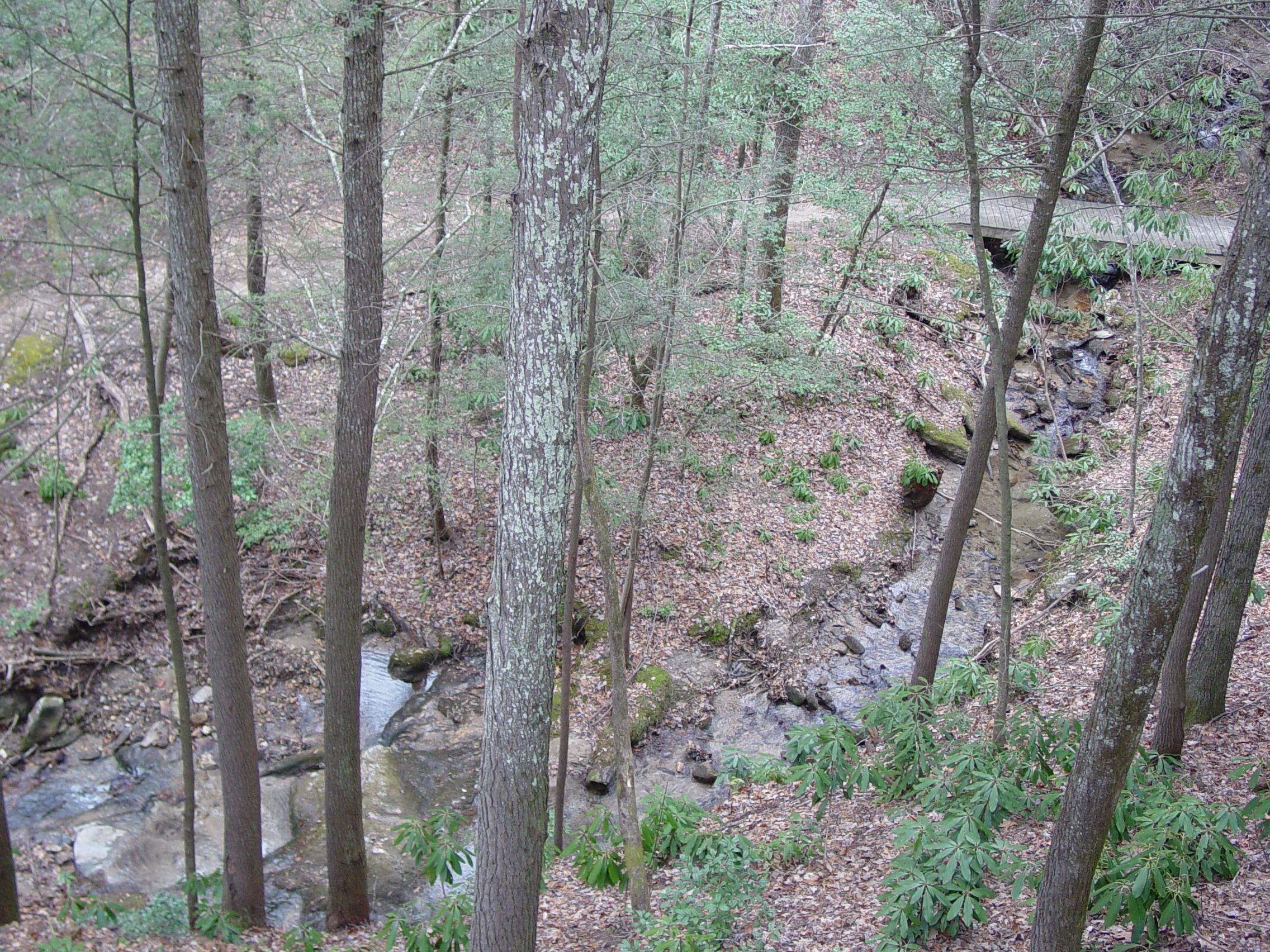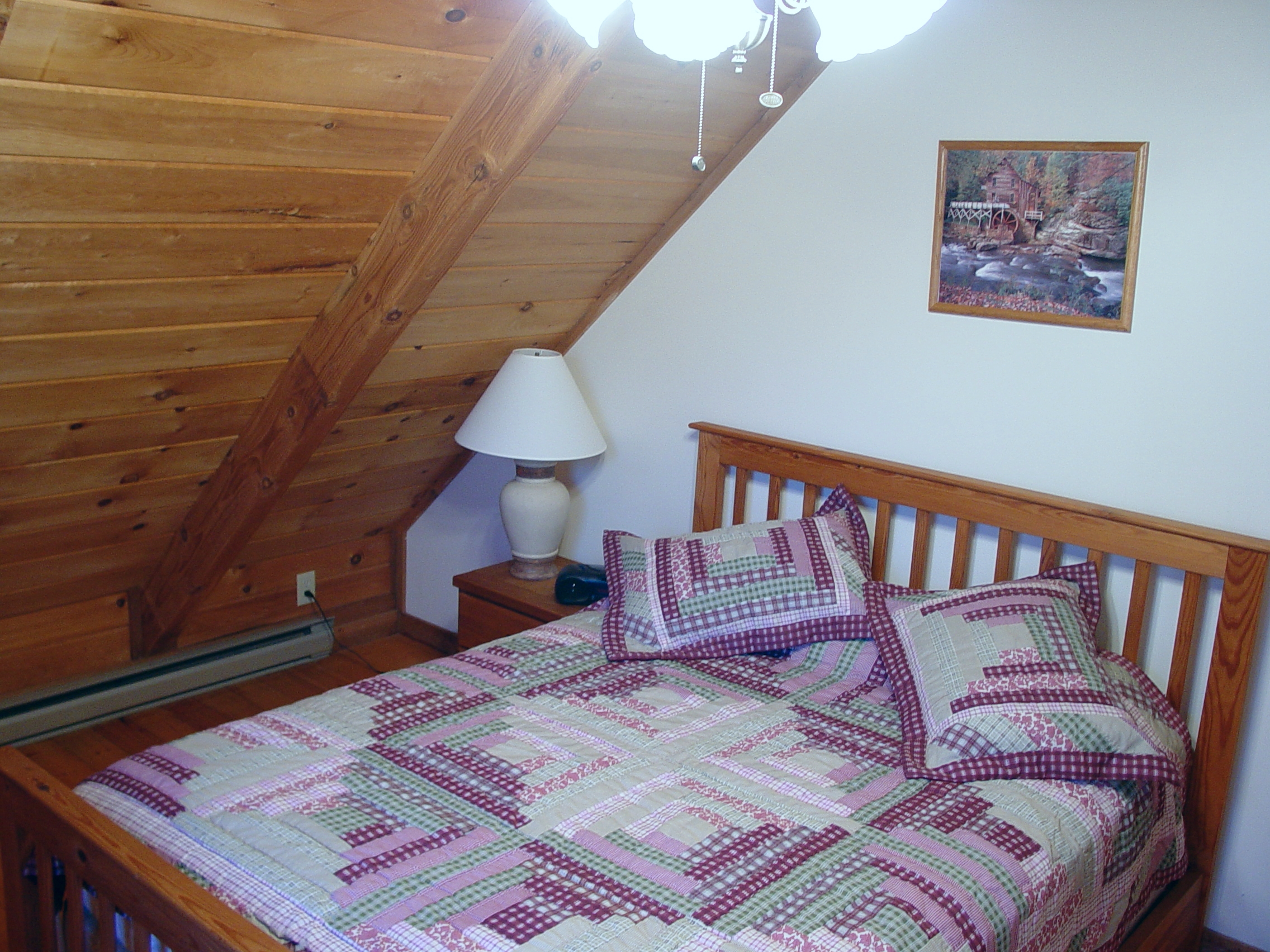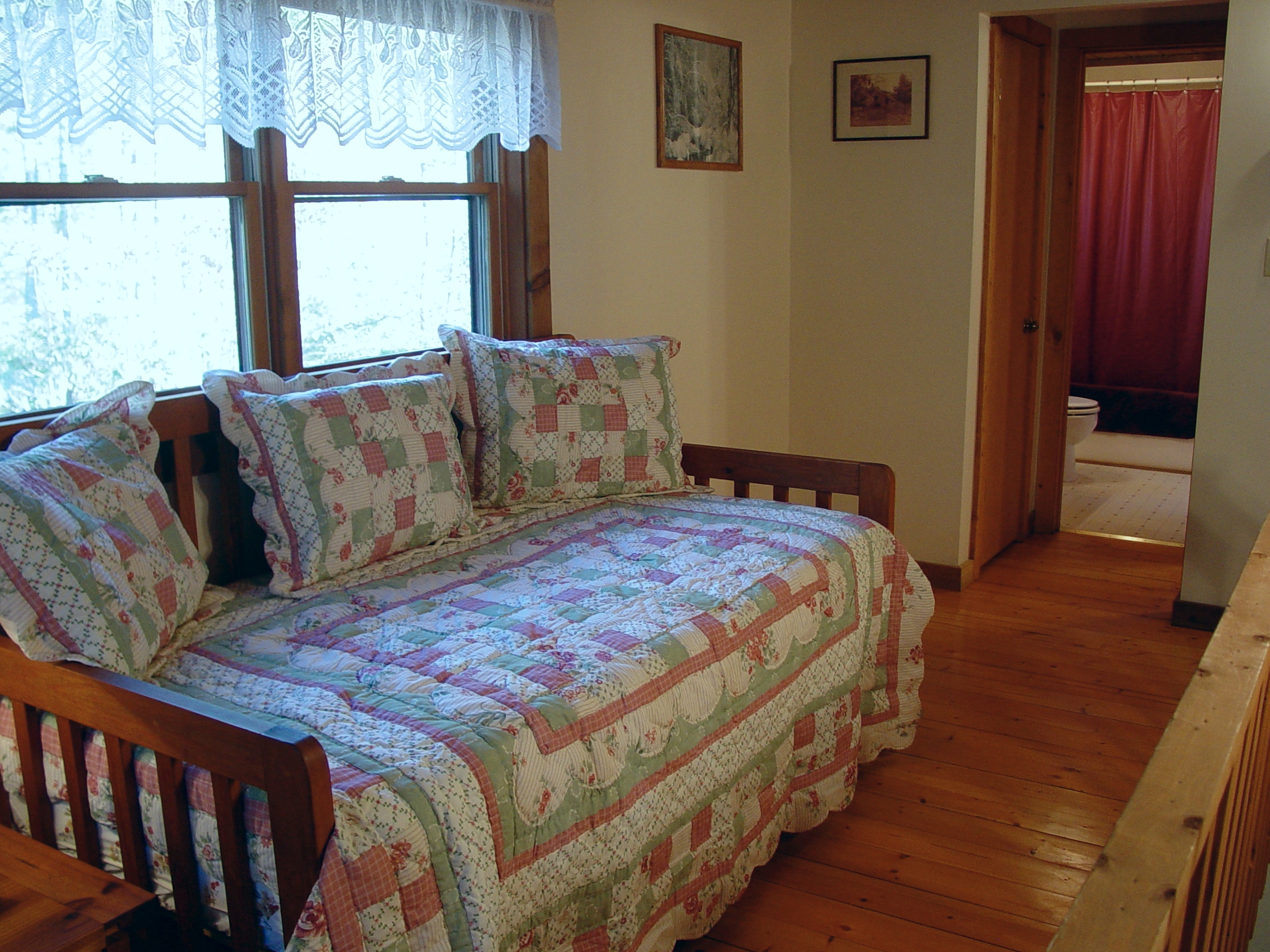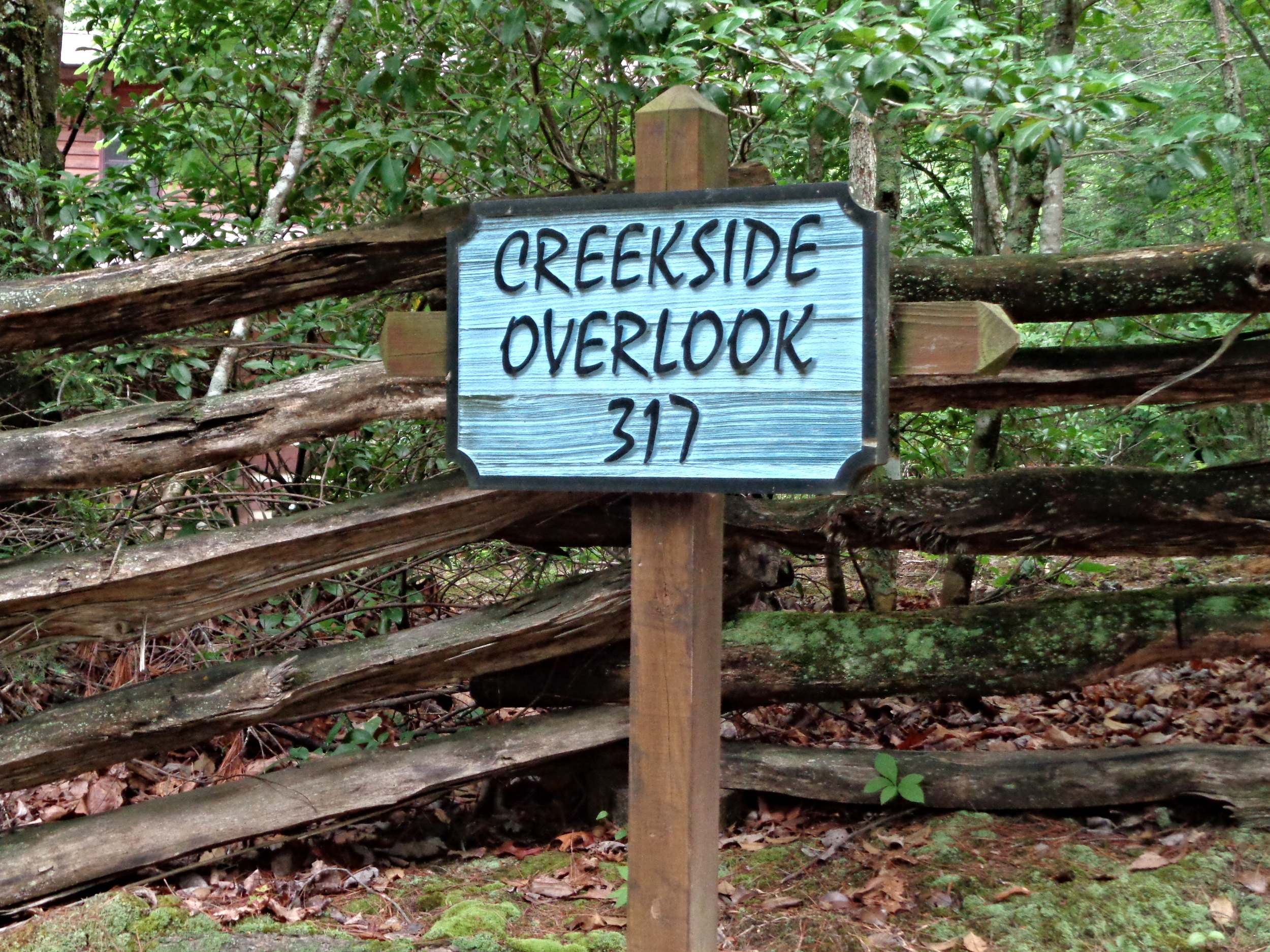 Creekside Overlook is private and grants both view and sound of Green Branch Creek. The cabin is 2 bedroom 2 bath with loft sleeping and sleeps 5. The main level has a Queen suite and bath. Upstairs a daybed with a comfortable twin bed in the loft overlooks the lower level via a safe railed balcony and cathedral ceiling. In the adjacent rooms lie a spacious Queen bed and full bath.
FRENCH DOORS
French doors in the main level Queen suite that lead to the covered porch allow for easy access to the hot tub, swing, and rockers.
Picnic Area
If weather permits eat at the private picnic table outside your cabin around a warm fire with wood stocked at no extra charge.
Amenities
Creekside Overlook, like all of our cabins, provides a wide palette of amenities, ranging from free wi-fi to the preheated hot-tubs.